Look up the old with the power and sound of the new

---
Look of the old with the sound and features of the new! These conversions are made to fit inside the original radio, so they look and feel correct when installed in the dash. We use your face, case, and tuner assembly. When you get the radio back, it will look right, fit right and even feel right. And if it's Retro, it IS right!

INFORMATION ABOUT THE CONVERSION

Original electronics are replaced with the new high power FMR-2.5 digital stereo receiver designed to work with the original mechanical tuner and controls. We use only Aurora Design products for best performance.
Any analog radio, any year, any model, 6 or 12 volt can be converted. This includes domestic and import radios
All original functions are fully operational, including Wonderbar, Town & Country, or other signal seeking tuners; crystal controlled tuning eliminates drift
Switching between AM and FM bands done by turning the radio off and then back on again when the radio did not originally have an AM/FM switch
Balance and fader controls are easily adjusted using a unique option that allows the tone control to be used for multiple functions on radios that did not originally have a balance or fader control
Pushbuttons can be set for AM or FM stations using the same method that was used originally
4 efficient amplifiers are capable of delivering 45 watts RMS each - that's 180 watts RMS maximum output power! (14.4 Volts, 4 ohm load, 1 kHz).
Radios can be configured for 1, 2, 3, or 4 speakers if powered from a 12 volt system.
Can be programmed for North American or European channel spacing
Can be configured to use the original (100 ohm) faders if available
Original case is bead blasted and/or painted when necessary
Face, dial, buttons are cleaned and polished.
All radios are equipped with a 3.5mm stereo jack for connection to an MP3 player, phone or any audio device. If you can plug it, it will play it.
---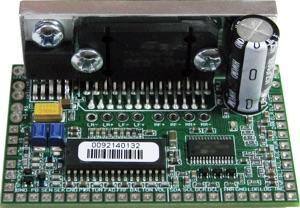 American cars OEM 1963 and up $395
American tube type 1946 and up $420
European radios $430
Prewar radios $450 and up (prewar radios vary widely and may require extensive refurbishment of control heads, ect.)
Search Tune radios (Wonderbar, Town & Country) 1958 and up $450
Early search tune radios pre 1958 $495
Lincoln/Continental Town & County 1956-7 $550
European search tune radios $495
These prices reflect a conversion of radios that have the tuner and controls in working order. Parts and labor are extra for repairs. For 6 volt and 12 volt positive ground, add $100 for a Power Booster/Inverter to the total.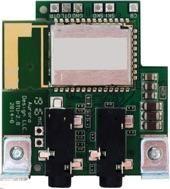 BTU-2.5 Bluetooth/USB/AAC/MP3 Adapter $250
The original BTU-1 took the classic car hobby by storm! Never before had so many advanced features been packed into an original radio. Bluetooth audio, hands free phone, USB audio playback, USB charging, Voice Command... Now the BTU-2.5 takes this experience to a whole new level by adding to the already extensive list of features found only on the BTU-1! See all the latest features here.
Bluetooth 4.1 BT-2 $180
All the features of the BT-1, plus:
Uses the latest Bluetooth 4.1 for best compatibility
Native support for AAC audio!
New Voice Assist feature guides user through operation
English, Spanish, French and simple beep tones are user selectable
Supports call waiting/conference calling
Internally or externally mounted microphone
See all features here.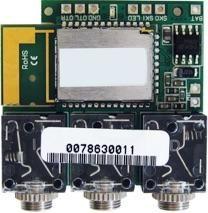 NEW USB-2.5! $100
All the features of the USB-1, plus:
New Voice Assist feature guides user through operation
English, Spanish, French and simple beep tones are user selectable
USB now supports all native charging modes
SDP, CDP and DCP profiles supported
Full 2A charging current
Supports proprietary modes such as Apple® 1A/2A and BlackBerry®
Intelligent, high efficiency power supply will not cause interference on AM reception of FMR-2.5
Continues charging with radio turned off (power still supplied to radio)
USB now supports AAC, MP3, Ogg Vorbis and FLAC file types
User can freely intermix .acc .m4a .mp3 and .ogg files on USB drive
AAC is the standard file format used by Apple iTunes® and many
other music services, copy files directly from your music library!
New! FLAC support for perfect lossless audio files. See all the latest features here.
Line Outs $25
This option provides 4 channel line outs and a sub out through gold plated RCA phono jacks enabling connection to a large power amplifier if desired.
USB/AUX Input Extension $29
This USB/Auxiliary extension cable is available in black or chrome and can be either panel-mounted or, with the black version only, mounted beneath the dash with the supplied under-dash housing. It features a 53" extension of both a USB input and a standard 3.5mm auxiliary input. This can be used to add a USB port and auxiliary input in place of the factory cigarette lighter or almost anywhere in your vehicle.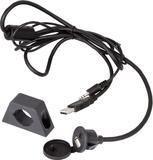 Speakers
We carry a wide range of premium speakers from Retro Sound and Diamond Audio. Call us for your application and pricing.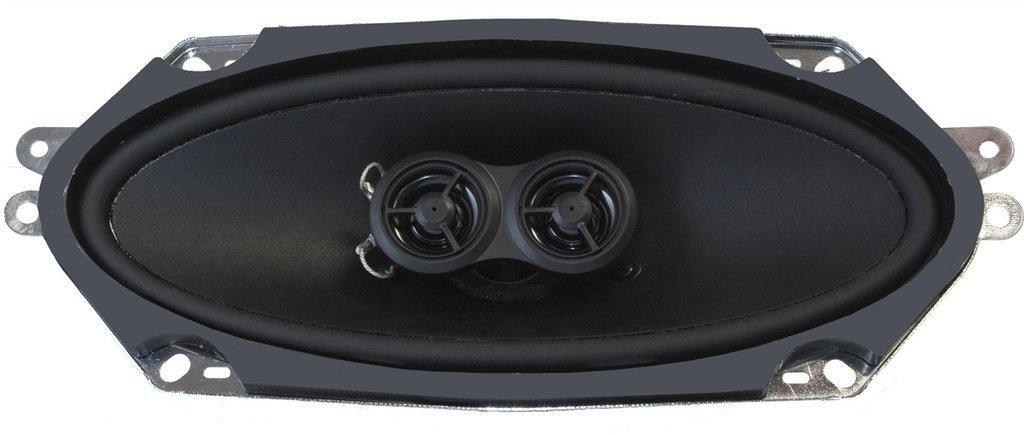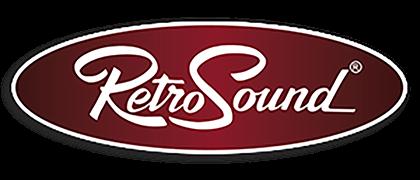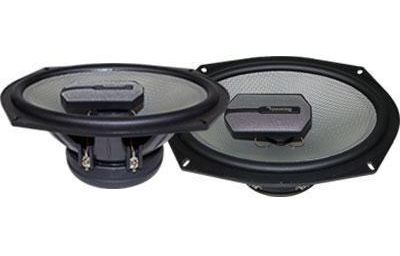 FOR EXAMPLE

This is a 1955 Ford radio that has been converted to stereo. The appearance as viewed from the passenger compartment remains original, with all controls functioning as designed. Inside, the chassis which contained the tubes and transformers has been removed and replaced with a new, modern digital stereo receiver and 180 watt RMS 4 speaker amplifier. The original antenna connection and all "up front" controls are retained. The original mounting is still in place so it goes back in the car the same way it came out. A tiny LED has been embedded in the dial background that indicates status by changing colors for various conditions. AM is red, FM is green. It also functions as a tuning indicator, changing from dim to bright when a station of sufficient strength is tuned in. The LED also changes from green to yellow when the receiver locks on an FM stereo station. 1 speaker (mono) systems are recommended where adding a second speaker is not desirable or practical. When the balance control is set all the way to the right channel and the fader control is set to the front, the radio will enter the mono mode. CDs and/or satellite radio will also be in mono. If more speakers are added later, stereo operation will automatically be restored when the balance control is adjusted.
6 volt electrical systems cannot provide 180 watts! 6 volt radios can be converted with reduced audio specifications. They should not drive more than two speakers.
COST OF A CONVERSION

If your car has a 12 volt system, usually the cost is $395 for a conversion. Older car radios 1932-1950) may need machining, so call for pricing. If you have a 6 volt system, a power booster is needed to bring it up to 12 volts, which adds $100 to the price of the conversion. If your radio needs a power booster, you will receive an additional line out in case you want to power a satellite radio or a GPS unit.